Democratizing The College Admissions Process Is Big Business
An often-marginalized topic in the pantheon of education storylines might just be the path high school students traverse to gain acceptance into institutions of higher education across the U.S. College Admission Statistics reports that 45,013,575 students applied for enrollment in the academic year 2021-2022, representing a 22% rebound from the previous year according to CNBC.
Increased competition for fewer spots in top universities is also playing a part in the growth of the tutorial market worldwide. The U.S. tutoring market is expected to reach $8.37 billion by 2025, with global numbers reaching $201.8 Billion by 2026. These projected numbers indicate a growing trend of students and professionals looking for services to improve college placement and career opportunities.
Despite the availability of simple online delivery platforms, such as video courses and digital downloads, some companies recognize the high value of personalized coaching methods, especially for those from underrepresented or underprivileged backgrounds.
John Koelliker, the co-founder of Leland, a marketplace for coaching, classes, and community, is driven to expand 1:1 coaching models with inclusivity in mind. Just awarded a $4 million seed round, Leland, with the support of Koelliker, is now rolling out new coaching categories to their platform with hundreds of coaches from various professional backgrounds, schools, price points, and experience levels.
Timing
The college admissions process most often begins in the junior year of high school. A student meets with their high school guidance counselor to discuss their future aspirations and plans, they'll build a list of colleges, attend college fairs, and maybe visit a few college campuses. In addition, during a student's junior year they will complete all standardized testing requirements including the PSAT, SAT and/or ACT. International students may also be required to take one of several English-language proficiency tests such as TOEFL, IELTS or PTE Academic.
Finalizing application plans, writing application essays, and deciding whether to apply early or wait for a regular decision, typically takes place during the summer preceding senior year. By a students senior year, they should be familiar with all admissions deadlines, have their teacher recommendations in place, be applying to colleges, and mailing in their transcripts. It's also the time students should be submitting the CSS (in October) and FAFSA forms(in January). Most colleges will have made acceptance decisions by April and students are expected to reply by May.
Even though most college admissions work takes place during a student's junior and senior years, most guidance counselors agree it's wise to have a "four-year plan". Don't forget, your grades as a freshman and sophomore count toward your final GPA as a senior and you'll want to develop good study habits and get involved in extracurricular activities as soon as you can.
Common Application
The Common Application (commonly referred to as "Common App") is, as its name suggests, an undergraduate college application that is shared by a large number of colleges and universities. In all, there are 517 colleges and universities from across the United States, District of Columbia, Austria, France, Switzerland, Germany, France and the United Kingdom that use the Common Application. The Common App was not only established as means to allow applications to easily apply to multiple colleges, it was established to encourage a holistic admission approach that assesses both subjective and object factors, including essays, letters for recommendation, test scores, GPA and class rank.
Many universities that use the Common App also require prospective students to complete a "Common App Supplement". The supplemental application is intended to gather basic information, including name, address, date of birth, etc. and does not include any additional questions covered on the Common App. All questions asked on the Common App Supplement must not violate the NACAC Statement of Principles and Good Practice.
There are two Common Applications: one for first-year students and one for student's transferring from another higher education institution. Both applications can be completed and submitted to all participating college and universities online.
The College-Admissions Process Is Completely Broken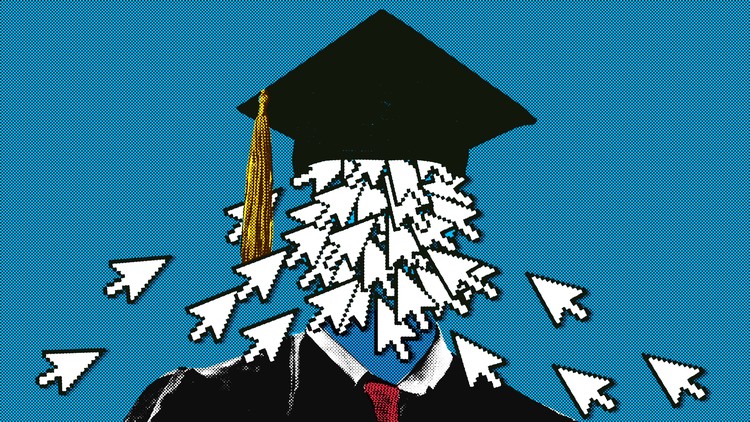 With the last of the college-admissions decisions for the high-school class of 2022 arriving in the coming days, we're likely at the end of another record application year. According to the organization that runs the Common App, application volume through the middle of February increased nearly 10 percent from the preceding year—which itself was up some 10 percent from the year before that. Over the past two decades, the number of applications submitted to colleges has increased more than 150 percent, even as the size of high-school graduating classes has remained fairly stable.
This might sound like good news, but the growing volume of applications hurts colleges and students alike. Flooded with applications and crunched for time, admissions officers quickly scan the files of most students who have no prayer of getting in and spend just minutes reviewing those they ultimately accept—something I witnessed the year I spent embedded in three admissions offices for my latest book. While piles of applications and an ultra-low acceptance rate are certainly marks of popularity, these things are in truth indications of a poorly designed system in need of long-overdue improvements.
Much of the dysfunction stems from a misperception about how hard getting into college is. At hypercompetitive schools, ridiculously low acceptance rates have become the norm: 5 percent at Stanford University, 10 percent at Colby College, and 12 percent at Vanderbilt for fall 2020. But selectivity is something of an illusion, stressing students out and leading them to needlessly apply to multiple colleges when they can enroll in only one. The overwhelming majority of colleges admit most students who apply. Seventy-five percent of schools that use the Common App accept more than half of their applicants. Yet "students come to the Common App thinking they aren't going to get in anywhere, but they will," Jenny Rickard, president and CEO of the Common App, told me. In other words, plenty of spots are out there, just not at the small set of elite institutions whose freshman classes have barely budged in size since the late 1970s.
A better way exists. Colleges could alleviate the congestion and stress they created—and provide relief to both schools and students in the process, even at selective schools—by reforming the application system.
First, colleges need to be straightforward about their selection criteria. Although the average four-year college in the U.S. accepts nearly 60 percent of applicants, many schools indicate they are more selective than they are by telling prospective students that they practice "holistic" admissions, considering factors beyond grades and test scores. This approach, which attempts to measure qualities that aren't quantifiable and are usually gleaned from an applicant's extracurricular activities, essays, and recommendations, is loved and hated in equal measure by parents and students. Both favor a method that focuses on the "whole student" until they discover that applicants who had lower GPAs or test scores were accepted.
Holistic admissions may sound great, but many admissions offices at less-selective colleges make the bulk of their decisions by assessing the rigor of an applicant's high-school courses and grades. In some cases, ACT and SAT scores matter, too, although many colleges have made the tests optional during the coronavirus pandemic. Amassing impressive lists of extracurricular activities and hiring essay coaches end up being futile in the admissions process at colleges where the high-school transcript drives the decision. Lengthy application forms also place a particularly unfair burden on students without access to resources such as college counselors, supportive parents or teachers, and even a computer with reliable internet access.
Last year, the Common App experimented with something called direct admission, turning the traditional process upside down: Instead of filling out form after form, students are proactively admitted based on data supplied by K–12 schools or basic information provided by students. About 3,300 students were offered guaranteed admission to a school in their state if they met a GPA requirement; some 66 students ultimately took part in the pilot project. Although this is a small group, officials at the Common App told me that more than half of the respondents to the offer were first-generation college students. Last year, some 700,000 seniors who opened Common App accounts never filed an application. Typically, those students tend to be lower-income, first-generation, and from minority backgrounds, Don Yu, the vice president of policy and advancement at the Common App, said.
Resources:
https://www.forbes.com/sites/rodberger/2022/05/23/democratizing-the-college-admissions-process-is-big-business/?sh=1abf450569c9
https://www.educationcorner.com/college-admissions.html
https://www.theatlantic.com/ideas/archive/2022/03/change-college-acceptance-application-process/627581/
https://time.com/charter/6164408/what-college-rejections-can-mean/